Welcome to Natural Balance Therapies in Brighton & Hove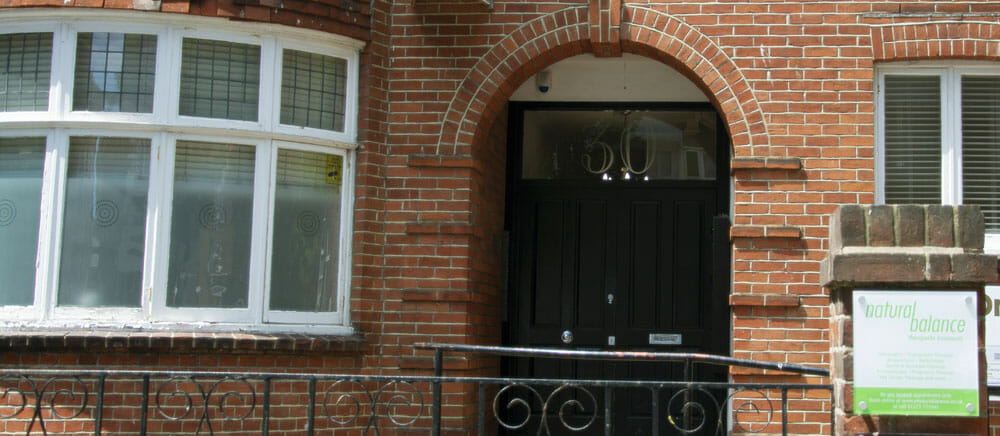 Established in 2007 Natural Balance Therapies is one of Brighton and Hove's biggest centres for Therapeutic Massage and Osteopathy, with a team of qualified experienced therapists working from 5 treatment rooms in Central Hove.
Since opening we've expanded to also offer Acupuncture, Private Yoga classes, Beauty treatments and Male Waxing. We offer a professional, relaxed and caring service from our centre, just a 10 minute walk from Hove Station and 1.5 miles from Brighton Station.
We're open 7 days a week plus we offer late evening appointments for customers that can't get to us during regular office hours. Online booking and 'print at home' gift vouchers are available 24 hours a day in our online shop.
If you're lookingfor an Osteopath, our experienced team are available 6 days a week including Sundays! They may be able to help with a range of conditions including lower and upper back pain, some forms of sciatica, joint pains, muscle spasms, minor sports injuries and tensions, arthritic or rheumatic pain and digestion problems.
Our Massage team can help with a range of muscular conditions using a range of techniques that include deep tissue massage,trigger point therapy, passive and active stretching and myofascial release.
Or if you just want to relax and de-stress we offer some incredibly calming treatments such as Aromatherapy, Reflexology, Facials and Hot Stone Massages.
Find out why TripAdvisor rates us number one in Hove with over 214 five star reviews.
Why Choose Natural Balance Therapies in Brighton & Hove
Professional, relaxed and caring service
Central Location just 6 minutes by car from Brighton Station
10 minute walk from Hove Station
Online Booking system available 24 hours a day
Experienced Team of 12 Massage Therapists, 3 Osteopaths and an Acupuncturist
All therapists are trained in advanced techniques
Open 7 days a week and late most evenings, up to 8pm