Thai Massage
Thai Massage (90 and 120 minutes)
"Thai Massage can benefit anyone regardless of age or flexibility!" Thai massage is done on a large mat on the floor, with the client fully clothed.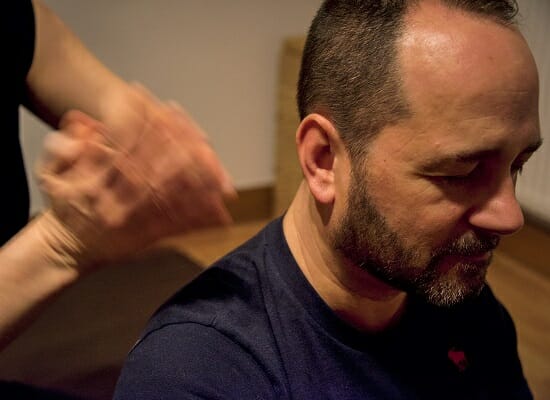 A number of positions can be used, including lying on the back, lying on the front, lying on the side and sitting up. If the client finds any position uncomfortable, there is always an alternative. Pillows are used to give support so the client remains comfortable throughout the treatment.
These conditions can respond well to Thai massage:
Sciatica
Lower back pain
Neck pain
Shoulder pain, frozen shoulder, rotator cuff injuries
Knee pain
Heel pain
Muscular fatigue
Poor posture
Stiffness in the joints
Iliotibial band friction syndrome
Carpal tunnel syndrome
Recurring headaches
Insomnia
Emotional trauma
Low self esteem
Hypertension
Thai massage is an ancient form of bodywork which has its roots in yoga, but you do not need to be 'into' yoga or particularly supple in order to receive Thai massage. In fact, you get all the benefits of a challenging yoga session without having to do anything, except breathe! It is suitable for people of all ages and levels of fitness. It is also suitable for pregnant women. A full health consultation is given prior to any hands-on work.
Thai massage uses a combination of acupressure and yoga-style stretches to achieve balance in the body, restoring health and well-being. Therapists use their palms, thumbs, elbows, knees and feet to deliver a range of different techniques.
During a Thai massage session the therapist works on the main energy lines that run through the body, known as 'sen' lines. Pressure is applied along these lines and stretches assisted so any energy blocks are removed. The amount of pressure and depth of the stretches are tailored to the needs of the client. Energy channels are opened, stagnant energy is released and blockages are removed.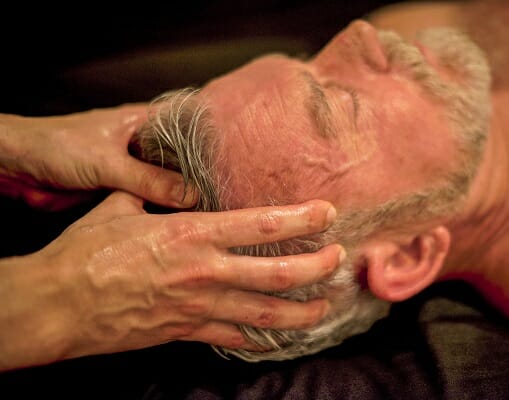 Thai massage works on the principle that any blockages in the sen lines cause dis-ease in the body, ultimately leading to disease. By clearing out blockages you help your body to rid itself of potential problems, so its great for promoting optimum health for our busy lifestyles. Thai massage aids the body's natural ability to heal itself.
The main benefits of Thai massage:
Increases flexibility
Improves muscle tone
Increases mobility of joints
Releases muscular tension
Helps correct postural misalignment
Aids elimination of toxins
Combats stress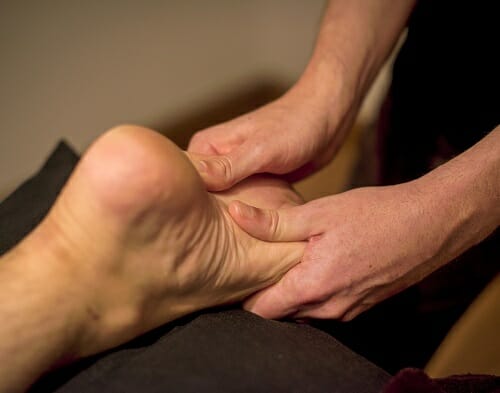 Thai massage is a deeply relaxing to receive – this treatment really has the 'feelgood factor'. If you wish you can enjoy relaxing music throughout. Full energy balancing is best achieved during a longer session of 90 minutes or 2 hours, as the therapist has enough time to work through all energy lines at a steady pace.
Please wear loose comfortable clothing and remove any jewellery and make up before your treatment. When booking please let us know the nature of any medical problem you may have.
Our Professional, Experienced and Caring Therapists offer Massage Therapy, Osteopathy, Acupuncture, and Beauty Treatments. Book your appointment Today!