Pre Wedding / Pre Holiday
Whether you are the Bride / Bride Groom to be or getting ready to look amazing for a holiday these treatments will leaving you glowing and relaxed.
Pure Indulgence with Marion*
Full Body and Facial – 120 mins £95 BOOK NOW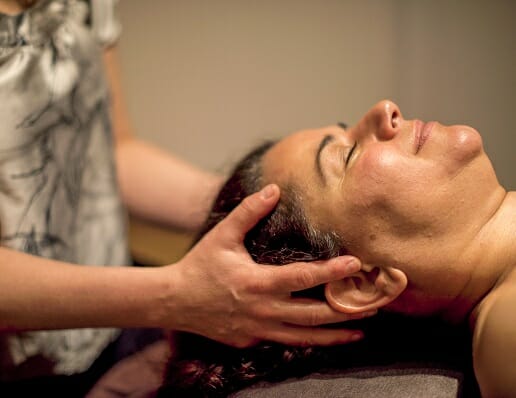 Your Body is Sugar Scrubbed and Wrapped in Hot Coconut Oil (Biona Organic Coconut Oil) meanwhile…. Your face is Cleansed, Toned, Massaged (including Head) Exfoliated, Mask Applied and Moisturised. Furthermore…… Your Body is Unwrapped and the Coconut oil is Massaged into the Skin Finally….. Your Feet are Body Buttered!
*Marion works at Natural Balance on Tuesday, Friday and Saturdays
Luxury Organic Manicures & Pedicures with Lorena**
Manicure – 45 minutes £30 BOOK NOW
A deeply nourishing and revitalising hand treatment using a citrusy organic lemon balm to cleanse and exfoliate combined with wild rose hand cream infused with rosehip oil and cocoa butter to nourish and protect. Manicure includes nail shaping, cuticle care and a deep and tension reducing massage of the hands and forearms.
A choice of varnish is available including French polish. Please allow time for the nails to dry.
Pedicure – 60 minutes £40 BOOK NOW
The feet are soaked in a stimulating foot spa fragrant with uplifting essential oils of geranium and orange. A Scrub infused with softening mallow and refreshing ginger mint is applied to smooth and refresh the feet. Nail shaping, cuticle care and hard skin removal is carried out and a reflex relaxing massage to finish. Comfrey and mallow foot balm is used in the massage to soothe and revive tired feet. A choice of varnish is available including French polish; please bring flip flops to allow time for the nails to dry.
**Available on Wednesday, Thursdays, Fridays and selected Saturdays and Sundays. To check latest availability click 'Book Now' by the individual treatments.
Our Professional, Experienced and Caring Therapists offer Massage Therapy, Osteopathy, Acupuncture, and Beauty Treatments. Book your appointment Today!