For our specialised Waxing for Men services click here.
Waxing for Women
Natural and Organic waxing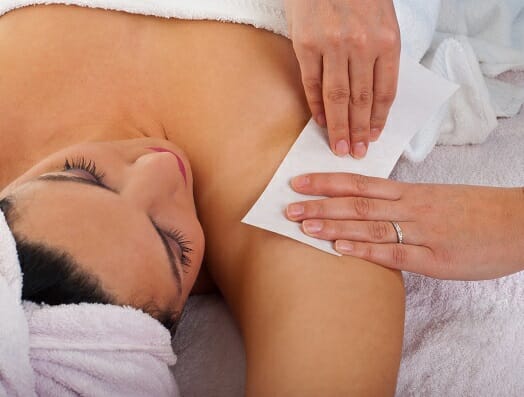 Pre and post organic products are applied to avoid sensitivity and to soothe and protect the skin. Organic lavender and aloe Vera wax is used on delicate areas. This is a soft textured strip wax. Clean and easy soothing chamomile wax. This is a Strip wax which is applied using a convenient and smooth roller system. Ideal for larger areas.
Waxing services available:
full leg wax (£32)
three quarter leg wax (£22)
half leg wax (£18)
full leg and bikini wax (£40)
half leg and bikini wax (£30)
bikini wax (£15)
high bikini/thong (£20)
Brazilian (£25)
Hollywood (£30)
forearm wax (£18)
full arm wax (£25)
under arm wax (£15)
lip or chin wax (£12)
lip and chin wax (£15)
eyebrow shape (£15)
eyebrow tidy (£10)
Waxing for Men is offered by:
Our Professional, Experienced and Caring Therapists offer Massage Therapy, Osteopathy, Acupuncture, and Beauty Treatments. Book your appointment Today!