Mark Alexander
Hi, thanks for reading! I have lived in Brighton for 23 years and set up Natural Balance Therapies in 2004 after studying Complementary Therapies, full time, for 2 years. I'm a member of the Institute of Sports and Remedial Massage (ISRM) now known as the Institute for Soft Tissue Therapists. Previously I was also a lecturer on the University of Brighton's Foundation Degree in Complementary Healthcare.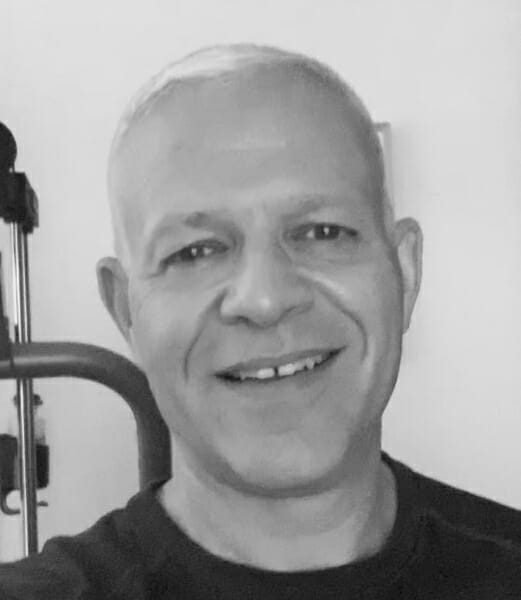 Before becoming a Complementary therapist I worked for several years for large companies including British Airways and the Burton Group. More recently I worked at Alive Fitness & Natural Health, one of Brighton's independent gyms. As well as being a member of the Institute of Sports and Remedial Massage I am also a Certified Integrated Myofascial Therapist. You can read more about Myofascial Release here.
Natural Balance moved to new premises on The Drive in Hove in 2008. With this move we took on new highly skilled therapists with a view to creating a centre of excellence for massage and body work in a relaxed environment designed around you, the customer.
I am passionate about therapeutic massage and have had the fortune to train with both Art Riggs and John Barnes in the USA, both pioneers in the fields of educating and training in body work and myofascial release. I've also gone on to complete workshops in Myofascial Release with Ruth Duncan from MFR UK.
I love to run (anything from a 5K Park Run to a half marathon) and take a particular interest in working with runners to help counter some of the aches and pains associated with pounding the streets from sore ankles and hips to tight shoulders. If you have any suggestions about how the Natural Balance experience could be improved don't hesitate to send me an e-mail.
My qualifications/training
University Of Brighton HND Complementary Healthcare (Advanced Massage / Aromatherapy / Reflexology)
London School Of Sports Massage – BTEC Diploma in Sports & Remedial Massage (Level 4)
MFR UK – Myofascial Release Levels 1, 2 and 3
Art Riggs – Foundation / upper body / lower body in Deep tissue massage and myofascial release.
Temporomandibular Joint Disorder (TMJ) Face, Headache and Jaw Pain (Jing Advanced Massage)
Holistic Medical Massage for Lower Back Pain /Shoulder pain (Jing Advanced Massage)
Holistic Medical Massage for Carpal Tunnel and RSI pain (Jing Advanced Massage)
Hot Stone Fusion Massage (Jing Advanced Massage)
NVQ Level 3 – Indian head Massage
Injury Prevention Massage Level 1
The Carlton Institute – Diploma in Waxing
BA (Hons) Business Studies
Our Professional, Experienced and Caring Therapists offer Massage Therapy, Osteopathy, Acupuncture, and Beauty Treatments. Book your appointment Today!