Facials, combination treatments and Meso Therapy for Men and Women
Natural Facial (6o mins) £55
Available with Lucinda, Lorena & Marion.
This unique and luxurious treatment offers a true pamper session for tired lack lustre complexions to gently cleanse the skin, boosting circulation and so removing toxins.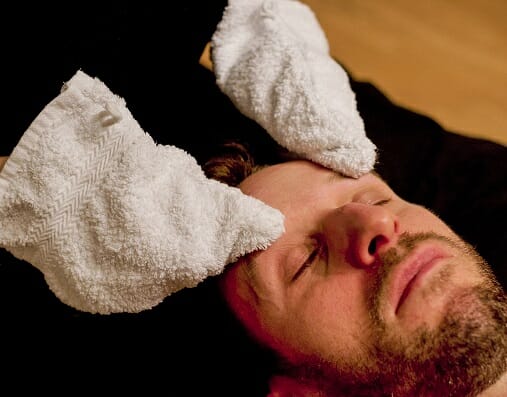 Products used are natural, which are 100% free from synthetic compounds and use only essential oils for fragrance. The treatment involves cleansing, toning , moisturising and a blend of acupressure and massage. The result, glowing, brighter looking skin. A boost for mind and body and a wonderful gift.
Natural Facial with Deep Tissue Massage (9o mins) £80
Available with Lucinda, Lorena & Marion
Why not mix a luxurious facial with a therapeutic massage for the ultimate body treatment.
Our Professional, Experienced and Caring Therapists offer Massage Therapy, Osteopathy, Acupuncture, and Beauty Treatments. Book your appointment Today!
Natural Facial with Hot Stone Massage (9o mins) £85
Available with Lucinda, Marion and Lorena
Hot Stones also are used to stimulate lymphatic drainage and to give release from tension in the neck and shoulders. Stones also are placed on the Chakra points and in the hands to enhance and deepen relaxation.
Pure Indulgence (120 mins) £100
Available with Marion
Your Body is Sugar Scrubbed and Wrapped in Hot Coconut Oil (Biona Organic Coconut Oil) meanwhile…. Your face is Cleansed, Toned, Massaged (including Head) Exfoliated, Mask Applied and Moisturised. Furthermore……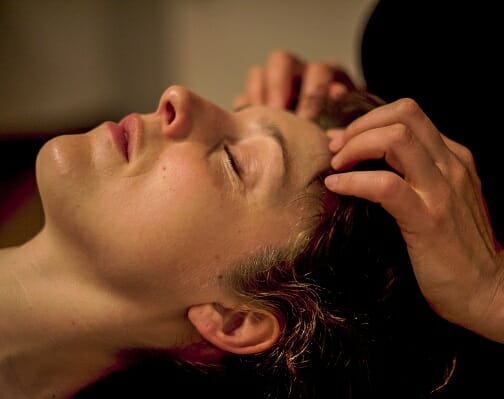 Your Body is Unwrapped and the Coconut oil is Massaged into the Skin Finally….. Your Feet are Body Buttered! Please call us if you would like more details or click here to book your natural facial.
Aromatherapy / Facial Combination treatments
Available with Lucinda on Mondays, Wednesdays and some Saturdays
Rose Aromatherapy Massage & Facial (90 mins) £80
An hours massage on the full body using relaxing but firm strokes
to soften any tight muscles and speed up circulation to eliminate
toxins, leaving you feeling lighter and stress free. Finishing with a deep cleanse, tone, exfoliate and massage on your face, neck, head and shoulders, using a Rose essential oil blend to lift your skin and your mind.
You'll float out of the room!
Lavender Aromatherapy Massage & Facial (90 mins) £80
The same as the above treatment but using a blend with lavender essential oil which helps with anxiety, insomnia and stress.
Leave your worries behind!
Sandalwood Aromatherapy Massage & Facial (90 mins) £80
Same as the treatments above but using a Sandalwood essential oil which is
used in a lot of male grooming products as well as helping with relaxation and
mental clarity.
Calling all males needing relaxation!
Aromatherapy Facials (60 mins) £55
Choose from Rose, Lavender or Sandalwood
Your skin will be cleansed, toned, exfoliated and massaged whilst your senses
inhale the wonderful smells. Finishing with a deep cleanse mask
and a head, neck and shoulder massage. Bliss!
Men's Natural Facial (60 mins) £55
Suitable for both bearded and shaved guys this treatment will cleanse, exfoliate and tone the face giving you a healthy glow. It also includes massage to the neck and shoulders great for reducing tension and soreness in these areas. Click here to watch video
Meso Vytal
A revolutionary non injectable skin needling treatment that delivers incredible results. Helps to reduce fine lines and wrinkles, even out skin tone and revive tired and dull skin. Using a vibrating machine with many tiny plastic needles. It delivers natural, valuable ingredients straight into the skin below the outer layer. You'll be left with a visible reduction in fine lines with a wonderful glow and soft to touch.
Highly recommended!
£35 for 1st trial session
£60 thereafter in a block of 6 for best results
Session last 20-30 mins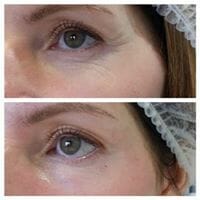 This treatment is available at Natural Balance with Lucinda Jones on Mondays, Wednesdays and one Saturday a month. Please note it is not bookable online and payment is direct to Lucinda. For more details and to check availability call Lucinda on 07931 584548.
Our Professional, Experienced and Caring Therapists offer Massage Therapy, Osteopathy, Acupuncture, and Beauty Treatments. Book your appointment Today!
Information about Brighton
Natural Balance offers Natural Facials services in Brighton, which is located in South East England, and a large town in the county of East Sussex.
Part of the Brighton and Hove built-up area, Brighton is located in the City of Brighton and Hove, a Unitary Authority in Sussex.
A large number of leading businesses make Brighton and East Sussex their home including Natural Balance.
Brighton was previously known as Brighthelmstone.
Local nicknames include Brighthelmstone & Blightey.
Brighton is formed by a number of villages and settlements including Coldean,Bevendean, Aldrington, Old Steine, Black Rock, Hangleton and Bevendean.
Hove, Mile Oak, Moulsecoomb, Hollingbury and Hollingdean are included withinin Natural Balance's Natural Facials service area in the City of Brighton and Hove.
Other service areas of Natural Balance within Brighton, Sussex include Saltdean, Rottingdean, Portslade-by-Sea, Ovingdean and Patcham,
as well as Brighton and Hove's outlying urban areas Woodingdean, Westdene, Withdean and West Blatchington.
Last but not least Natural Balance's Natural Facials services cover the Brighton Municipality including Bear Road area, Brighton Marina and Stanmer.
Brighton is covered by the BN postcode area.
The University of Brighton and Sussex University are prestigious through out the United Kingdom.
Preston Park, Brighton and Queen's Park, Brighton are are popular with local residents and known through out England.
Infrastructure in Brighton relies on the A23 road nd the A27 road.
The town of Brighton and Hove is bordered by Littlehampton, Shoreham, Worthing, Lancing, Sompting and Southwick to the West.
To the East of the town of Brighton is bordered by Peacehaven, Lewes and Burgess Hill.