Sports & Remedial Massage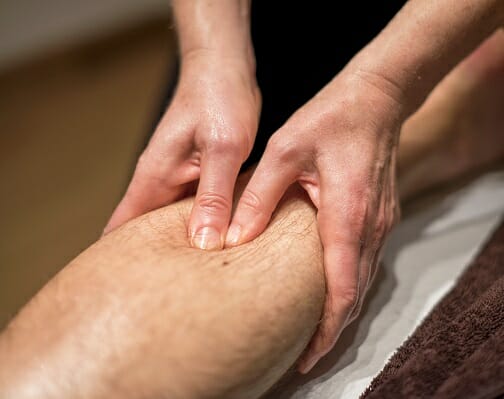 Sports Massage is an effective treatment for muscular problems from physical activity, poor posture, repetitive actions, stress and even long hours of inactivity.
It's a common misconception that it's for Sports people only and in fact is suitable for all ages and levels of activity. A large component of Sports Massage is Deep Tissue Massage – but the main difference is the more clinical approach where your therapist will use a range of techniques to achieve a desired outcome with less focus on relaxation.
That desired outcome is often reducing aches and pains but it could also be getting a client ready for a sporting event, speeding up recovery after an endurance event or helping reduce muscular tension from long hours at work.
Running the Brighton Marathon or Half Marathon?
Read our blog here about how Sports Massage can help you to reach your goals. Sports massage takes different forms depending on the outcome required:
Rehab Work
This Sports Massage will focus on speeding up recovery following injury or long term muscular problems. It is suitable for both active people, such as athletes, and inactive people such as people who spend long periods in front of computers or driving. It is great for treating muscle spasm/strain.
Specifically we can help with pain and dysfunction associated with
Rotator cuff / shoulder muscles
Neck muscles
Lower back pain
Piriformis syndrome and associated sciatic type pain
Carpel tunnel problems
Tight hamstrings and calves
When booking please let us know the nature of the problem so we can ensure the most qualified therapist is available.
Pre-Event / Pre-Exercise Work
This Sports Massage focuses on getting people ready for physical activity. The main objectives are optimising performance and injury prevention.
Our Professional, Experienced and Caring Therapists offer Massage Therapy, Osteopathy, Acupuncture, and Beauty Treatments. Book your appointment Today!
Post-Event / Post-Exercise Work
This Sports Massage focuses on speeding up recovery time following physical activity, essential if you are serious about your sport or gym work. This treatment can play an important role in helping reduce the impact when training for endurance events such as the Sussex Beacon Half Marathon in February or The Brighton & Hove Marathon in April. We already work with many Brighton based runners to help improve their performance and help deal with their aches and pains when they occur.
Important Note
Sports & Remedial Massage is not all about massage! A one hour treatment will involve a range of techniques to get the best result for you. Facilitated stretching is a major component. A typical treatment will involve:
Assessment General/Swedish Massage (warms tissue/identifies problems)
Deep Tissue Massage Techniques (realigns & stretches soft tissue)
Neuro Muscular Techniques (treats hypersensitive tissue / trigger points)
Muscle Energy Technique (stretching)
Soft Tissue Release (stretching)
Re-Assessment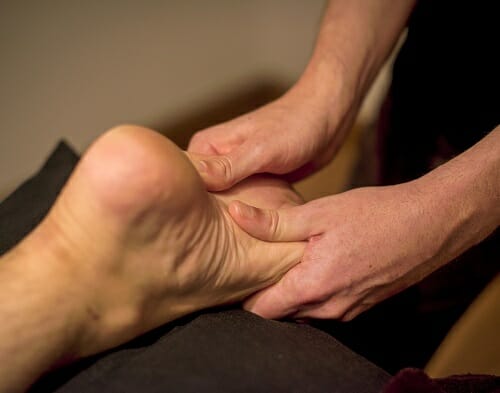 For more details on Sports Massage in Brighton please call us or if you are ready to book then click here.
Sports / Remedial Massage is offered by:
Our Professional, Experienced and Caring Therapists offer Massage Therapy, Osteopathy, Acupuncture, and Beauty Treatments. Book your appointment Today!
Information about Brighton
Natural Balance offers Sports Massage services in Brighton, East Sussex, a large town located in South East England.
Part of the Brighton and Hove built-up area, Brighton is located in the City of Brighton and Hove, a Unitary Authority in Sussex.
A large number of leading businesses make Brighton and East Sussex their home including Natural Balance.
Brighton used to be called Brighthelmstone.
Commonly used nicknames include Blightey & Brighthelmstone.
Over the years Brighton has assimilated villages and a number of settlements including Aldrington, Hangleton, Old Steine, Bevendean, Hangleton, Brunswick, Coldean and Black Rock.
Natural Balance's Sports Massage service area like-wise encompasses Moulsecoomb, Hollingbury, Hollingdean, Hove and Mile Oak in the City of Brighton and Hove.
Other service areas of Natural Balance in Brighton, Sussex encompassRottingdean, Portslade-by-Sea, Patcham, Saltdean and Ovingdean,
as well as Brighton and Hove's outer urban areas Westdene, Woodingdean, West Blatchington and Withdean.
Last but not least Natural Balance's Sports Massage services cover the Brighton Municipality including Bear Road area, Brighton Marina and Stanmer.
Brighton is within the BN postcode area.
The Sussex University and University of Brighton are known through out the United Kingdom.
Preston Park, Brighton and Queen's Park, Brighton are are popular with local residents and known through out England.
The major roads of Brighton are the A27 road and A23 road.
To the West, the City of Brighton and Hove is bordered by Shoreham, Southwick, Littlehampton, Sompting, Lancing and Worthing.
Bordering on the East of the City of Brighton is Lewes, Peacehaven and Burgess Hill.