Lolly Als
After completing a PhD in Psychology and working as a researcher for many years, I decided to leave the lab behind and retrain as a massage therapist. I trained at the London School of Sports Massage (LSSM) and qualified as a Clinical Sport and Remedial Massage Therapist in 2014. I am passionate about continuing to learn and develop as a therapist and have since completed a number of professional development courses, including Pregnancy/Post-natal massage, Myofascial Release and Reflexology. I'm also enthusiastic about sharing knowledge and work as tutor for LSSM Brighton, on their BTEC Level 5 Soft Tissue Therapy course.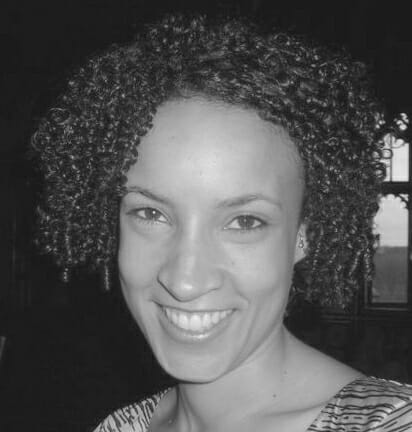 As a therapist, my main goal is to work collaboratively with my clients to help them overcome pain and discomfort. My treatments are bespoke and I draw on a range of techniques. I also give rehabilitation advice, where needed. I have experience of working with a range of conditions, including low back pain, frozen shoulder, thoracic outlet syndrome, tennis/golfers elbow, and plantar fasciitis.
I am a full member of the Institute of Sport and Remedial Massage (ISRM) and have professional indemnity insurance and first aid training. My therapeutic qualifications/training:
IICT (Level 3) Reflexology Diploma (Anna Swerdlow; The School of Fine Tuning)
Integrated Myofascial Therapy, Level 1 (MFR UK)
Shoulder Joint Masterclass (John Gibbons; Bodymaster Method)
Instrument Assisted Massage 1:1 training (IAM Tools)
Pregnancy and Post-Natal Massage, including Remedial Therapy (Jenny Burrell; North London School of Sports Massage)
Forearm and Deep Tissue Massage (JING Advanced Massage Training)
Carpel Tunnel, Wrist & RSI pain (JING Advanced Massage Training)
Anatomy on Cadavers: Common injuries of the upper and lower body (Imperial College London)
BTEC (Level 5) Professional Diploma in Clinical Sport and Remedial Massage (London School of Sports Massage)
Treatments I offer:
Sports and Remedial Massage
Myofascial Release
Sports Massage with Myofascial Release
Pregnancy and Post-Natal Massage
Reflexology
Deep Tissue Massage
Swedish Massage
I work at Natural Balance on Tuesdays, Thursdays and Fridays. I also work one Saturday and one Sunday every 4 weeks. Check my availability here.
Our Professional, Experienced and Caring Therapists offer Massage Therapy, Osteopathy, Acupuncture, and Beauty Treatments. Book your appointment Today!