Hot Stone Massage
As soon as the stones are placed on your body you understand why a heated massage is so sublime. As the stones glide around your body easing away the stress and pain, a level of relaxation is achieved that becomes highly addictive! Take time out to experience this sensational massage for yourself.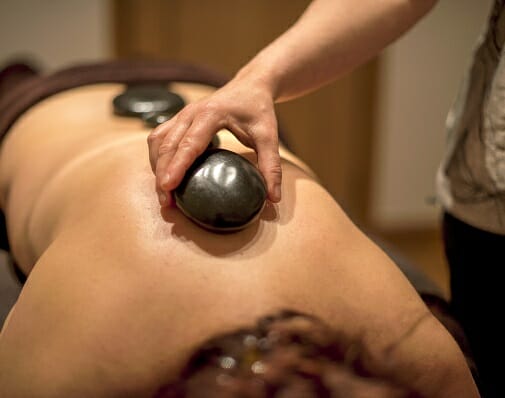 Deep Tissue / Remedial Massage with Hot Stones
Using hot stones allows the therapist to work deeply more quickly adding to the therapeutic effects of the massage. This can be particularly effective where muscles are sore and the deep work alone too painful.
Hot (and sometimes cold stones) are used throughout the treatment to help relieve pain and dysfunction caused by postural problems, stress and sports injuries.
Hot Stone Massage is offered by:
Our Professional, Experienced and Caring Therapists offer Massage Therapy, Osteopathy, Acupuncture, and Beauty Treatments. Book your appointment Today!