Charlotte Softly
I am an Advanced Clinical and Sports Massage Therapist, Shiatsu Practitioner and a full member of the Sports Therapy Organisation.
I began my studies back in 1993 with a diploma in Shiatsu and Traditional Oriental Medicine from the Shiatsu College. I worked in private practice and also in offices offering onsite massage for many years. Although I have gone on to train in Clinical and Sports massage, my practice is still informed by knowledge of Shiatsu/ Acupressure techniques and I also offer Shiatsu as a stand-alone therapy.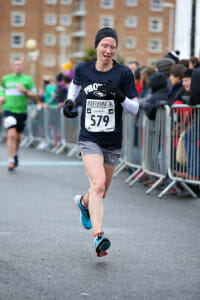 I was inspired to train in clinical and sports massage as I am a keen runner, and over the years have suffered with many different running injuries. I have always turned to sports massage to keep me running. In 2017, I completed the Jing Institute BTEC level 6 professional diploma in Advanced Clinical and Sports Massage, which is the highest level of massage qualification currently available in the UK.
As part of this training I completed a research project on the effects of IT Band Syndrome in long distance runners.
I have a particular interest in working with runners and have taken specialised training in treating running injuries through massage, exercise rehabilitation and gait retraining. Being a runner myself I understand the needs of runners!
I am always looking to add to my skill set so that I can continue to learn how to help my clients more effectively and have also done training in myofascial release, pregnancy massage, hot stone massage and muscle activation (Be Activated).
My qualifications/ training:
BTEC level 6 in Advanced Clinical and Sports Massage – Jing Institute
Certificate in Myofascial Release – Jing Institute
Hot Stone Fusion – Jing Institute
Pregnancy Massage – Jing Institute
Temporomandibular Joint (TMJ/ jaw) pain – Jing Institute
Certificate in Advanced Clinical Massage Therapy (ACMT) – Jing Institute
Tom Goom's Running Repairs
Kinetic Revolution functional running assessment and gait retraining
Douglas Heel's Be Activated level 1
Certificate in Onsite Massage – Academy of Onsite Massage
Diploma in Shiatsu and Oriental Medicine – The Shiatsu College
Treatments offered:
Charlotte works at Natural Balance on Monday daytimes, Tuesday evening and Friday morning, plus alternate Saturdays.  To check her availability click here.
Our Professional, Experienced and Caring Therapists offer Massage Therapy, Osteopathy, Acupuncture, and Beauty Treatments. Book your appointment Today!