Craniosacral Therapy
Craniosacral Therapy is a gentle and yet profound form of treatment which assists the body's natural abilities for self-repair. It was first developed by osteopaths in the USA who found that all cells and structures in the body are constantly moving following what is called the Cranio-sacral rhythm. This very subtle rhythmic movement is best felt through the cerebrospinal fluid that protects the brain and spinal cord.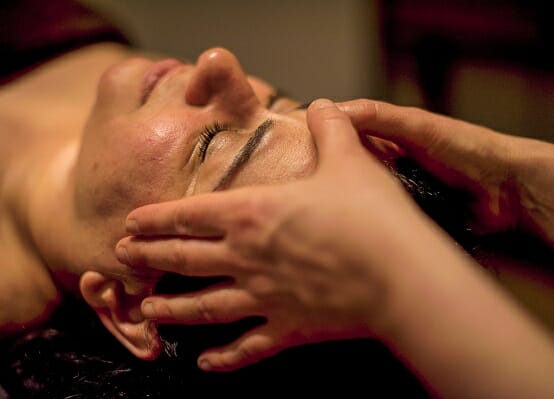 In response to physical knocks, emotional stress or trauma, the body's tissues contract; over time these restrictions can lead to discomfort, pain and dis-ease. By listening to the cranio-sacral rhythm and gently re-aligning the body, therapists are able to gently release restrictions and free nerve pathways. This helps increase physical vitality and well being.
Sessions are deeply relaxing and allow you to let go of pain and trauma which may have been stored in the body for a very long time. Craniosacral therapy is beneficial to anyone including babies who often suffer shock during their time in the womb or during the birth process.
Which conditions can it help?
Apart from general well-being, CranioSacral Therapy is particularly good for:
Headaches
Back pain
Trauma – post operations, accidents
Impact injuries
Repetitive strain
Menstrual Pain
Muscular aches
Cerebral Palsy
Sciatica
Chronic Fatigue
Stroke
Stress
Old injuries
Emotional problems
During Pregnancy
Birth Trauma
Poor feeding and sleeping patterns in babies
Colic
CranioSacral therapy is available with Nathalie on  Tuesday, Wednesdays, Fridays and alternate Saturdays. To check availability click here
Our Professional, Experienced and Caring Therapists offer Massage Therapy, Osteopathy, Acupuncture, and Beauty Treatments. Book your appointment Today!