Sarah Kirby
After working in the hotel & catering industry for nearly 10 years, I decided to retrain as a massage therapist in 2002. Having had a personal interest in holistic therapies, healthy living and falling in love with massage after receiving my first one, it seemed like a natural progression. Over the years I have trained in many different disciplines including advanced clinical massage, deep tissue massage, LaStone therapy (hot & cold stone massage), nutrition and naturopathy.
I specialise in deep tissue massage and advanced clinical massage and like to use various techniques including trigger point therapy, myofascial release and soft tissue release. I have found that using these techniques in combination with hot stones can bring about even deeper levels of relaxation both emotionally and physically.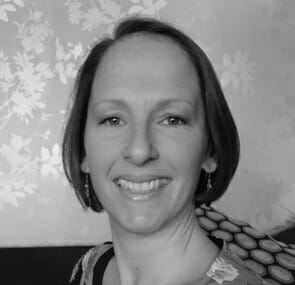 During our consultation I like to take into account all areas of your life including stress, work, fitness, diet, general well being; this helps me get a full picture of you. I like to work from a holistic perspective and will give a series of treatments and advice based on what you tell me.   
I like to bring all of my skills and knowledge together to help you achieve optimal health and wellbeing, physically, emotionally and spiritually. I believe we have a personal responsibility to play an active role in finding answers to our own health issues and I will help guide you in the right direction as much as possible.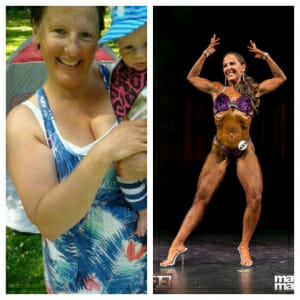 I have practised yoga on and off for the last 15 years, I love cycling and walking over the South Downs and this year I competed for the first time in a natural bikini fitness competition (UFE European Championships).
With the help of my personal trainer I lost 2 stone through lifting weights and a sensible food plan. I competed in and was placed 1st in masters over 35 figure category and 3rd in masters over 35 women's fitness. I truly believe that anything is possible if we have the right mindset and support.
I am passionate about being as fit and healthy as possible so that I can age in health. If I can inspire just one person to feel the same about the amazing machine they have, called their body, then I'm happy.
My Qualifications / Training
IIHHT Diploma in Aromatherapy

IIHHT Diploma in Body Massage

IIHHT Diploma in Indian Head Massage

Deep Tissue Massage certificate, The Wilbury School of Natural Therapy

Lastone therapy – Original Body, Original Body Masterclass and Deep stone Therapy

Usui Reiki levels 1 & 2

CNM Diploma in Nutrition

CNM Diploma in Naturopathy

Diploma in Pregnancy massage

Certificate in Advanced Clinical Massage, Jing Institute

Temporomandibular (TMJ/jaw)pain, Jing Insitiute
Treatments offered: Aromatherapy, Swedish, Indian Head, Remedial/clinical, Deep tissue ,Hot stone and Pregnancy massage. I work at Natural Balance Therapies on Mondays & Thursdays plus cover other days on an adhoc basis. Click "Book Online" now to check my availability.
Our Professional, Experienced and Caring Therapists offer Massage Therapy, Osteopathy, Acupuncture, and Beauty Treatments. Book your appointment Today!