Marion O'Sullivan
Hello! My name is Marion. I specialise in Deep Tissue, Reflexology, Hot Stones, Indian Head and Acupressure Seated Massage (aka On-Site-Massage/OSM). I have nearly 30 years experience as a Massage Therapist and 15 years as a Reflexologist.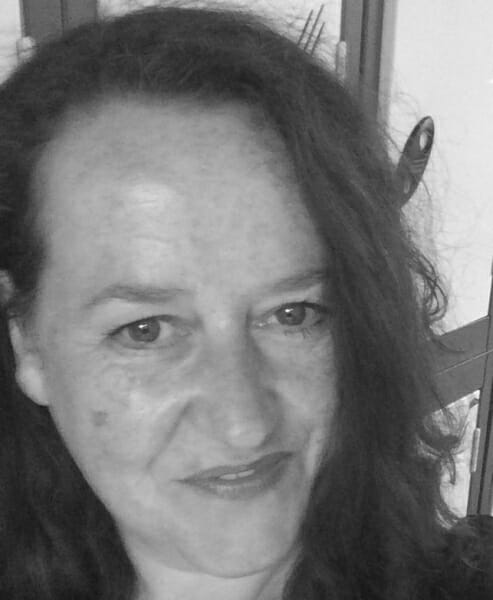 At the age of 14 I had an instinct and passion for massage and set out a path to fulfil my ambition. I work very intuitively combining all my skills with experience. I also offer Organic Facials and Spa treatments at Natural Balance. Our skin is one of our largest organs – it must be looked after. I use Green People Organic products to cleanse, buff and polish your skin, both the face and body, so you can breathe more easily.
History
I first qualified in 1988 as a Beauty Therapist and worked sporadically for 10 years developing my massage skills. In 1998 I started an On-Site Massage company, in London, called Kairos. It rapidly became one of the most successful companies in its sector. I provided OSM to over 25 High Street companies such as Sainsburys Business Centre, News International, TBWA advertising, Emap Elan to name but a few. Kairos hired over 15 therapists in the 17 years it ran.
Today
I branched out in 2013 and began working in a 5* Hotel in its award winning Spa, specialising as a Holistic Therapist and developing my skills in facial and spa treatments.
I sold Kairos early in 2015 and continued my training in Hot Stone Massage and Indian Head Massage. I now work at Natural Balance.
My qualifications are:
ITEC Diploma in Anatomy, Physiology and Massage
IIHHT Diploma Reflexology
London School of On Site Massage – Diploma
GUILD Hot Stones
GUILD Indian Head
ITEC Diploma in Aerobics
BSc (Hons) Anthropology
I am available at Natural Balance on Thursdays and Fridays plus alternate Saturday mornings. To check my latest availability click here
Our Professional, Experienced and Caring Therapists offer Massage Therapy, Osteopathy, Acupuncture, and Beauty Treatments. Book your appointment Today!