Steve Mason
I have been working with complementary therapies since 1999 and have a passion for Traditional Chinese Medicine and advanced therapeutic massage. I have travelled extensively both in the UK and overseas to learn the best techniques to help my patients restore a sense of health and vitality.
My work involves fusing specialist techniques including deep tissue and clinical massage, myofascial release, acupressure and acupuncture. I have studied for more than 18-years at some of the UK's leading massage institutions as well as overseas, including the Shandong University of Traditional Chinese Medicine in China and The White Lotus Foundation in California. I have travelled to Thailand for yoga and meditation training and to India for extensive massage training in Chavutti Thirumal.
As an acupuncturist, I find that using needles or acupressure can powerfully enhance my treatments. Having such a wide range of skills, every person I see receives a detailed consultation before we agree how best to work together to achieve the best results. In my therapeutic work, I have treated people with all manner of aches and pains including, back neck and shoulder pain, sciatica, hip, lumbar, knee and ankle problems.
As a professional member of CThA and NCH, I have extensive experience of working with people from all walks of life and treating a wide range of ailments. Such as rotator cuff, knee and hamstring injuries as well as more complex problems, such as frozen shoulder, tennis elbow and plantar fasciitis. I passionately believe in rehabilitative exercise and have trained as a yoga teacher as well as studying yin and therapeutic yoga.
I am a devoted vegetarian and continuously strive to further my personal growth and development. I believe in encouraging people to feel empowered and to find their answers by taking an active and responsible role in their lives.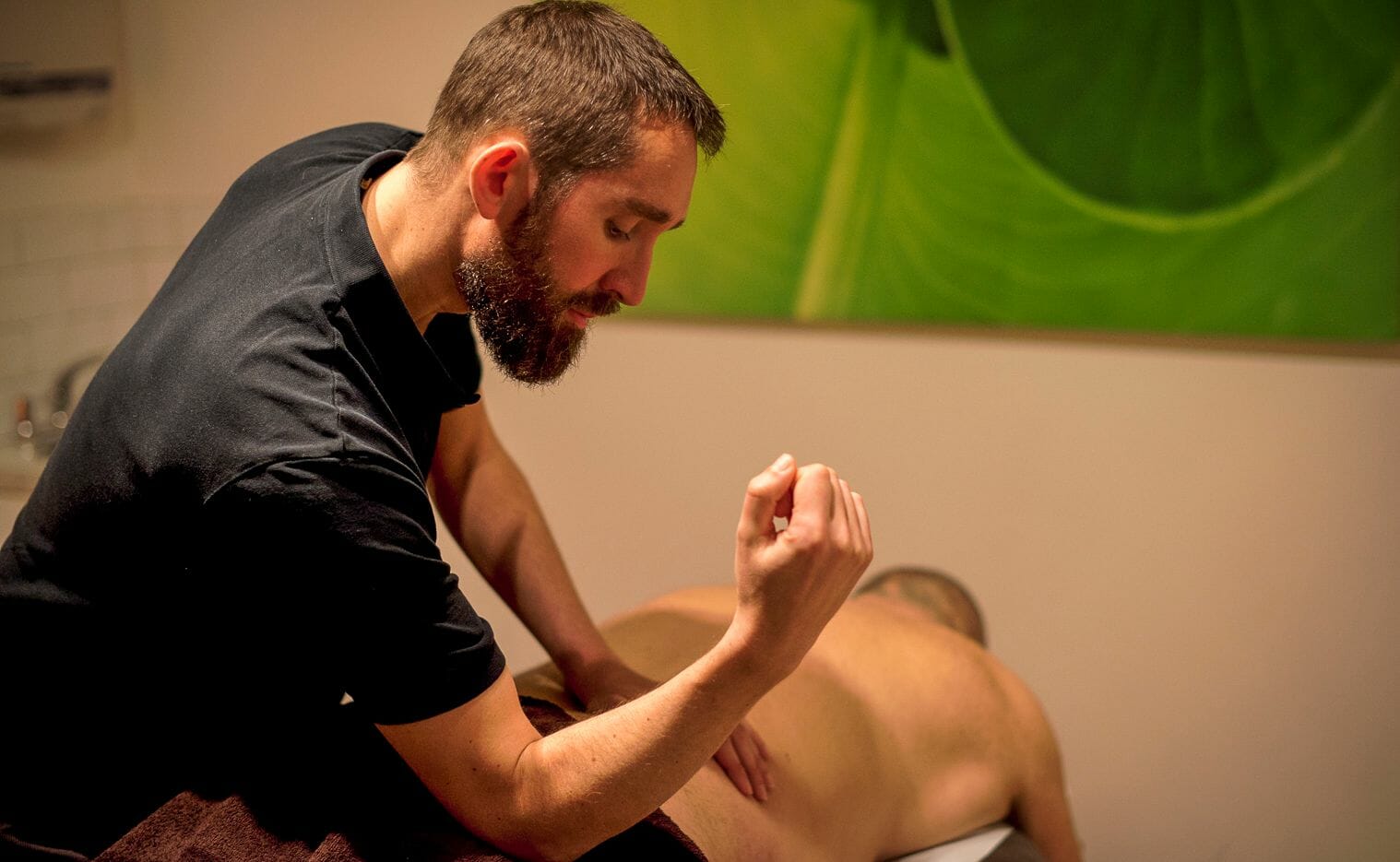 My therapeutic training and qualifications includes:
Advanced Certificate in Acupuncture & Moxibustion – Shandong University of Traditional Chinese Medicine (China)
BhTEC Diploma in Acupuncture
NYR/IFPA Diploma in Aromatherapy & Essential Oil Science
Facial Rejuvenation Acupuncture – Certified
Ayurvedic Massage – S.E.E.D. Institute Certified
TQUK Counselling Level 3 Diploma
TQUK Counselling & CBT Level 4 Diploma
Chavutti Thirumal (massage by foot pressure) – Certified
Full Body Deep Tissue Massage – Art Riggs
MCS Diploma in Flower Essence Therapy
Hawaiian Style Hands Free Massage (Lomi Lomi) – CMA Certified
Advanced Massage Certificate in Hot Stone Massage
Hopi Ear Candling – Certified
NCFE/NCH Hypnotherapy in Practice Diploma
APPT Diploma in Professional Hypnotherapy & Hypnosis
LCICI Diploma in Indian Head Massage
MFR UK – Integrated Myofascial Therapy Levels 1,2,3 & Advanced
Diploma in Natural Facial Massage
ITEC Diploma in Onsite Massage
HABC PTTLS Level 4 Teaching Qualification
Diploma in Pregnancy Massage
Positional Release Technique – LSSM Certified
TTS Diploma in Reflexology
Usui Reiki Levels 1,2,3 Master/Teacher
Shamanic Practitioner Diploma – The Sacred Trust
Professional Shiatsu Diploma
LSSM/BTEC Diploma in Sports & Remedial Massage
ITEC Diploma in Anatomy, Physiology and Massage (Swedish)
BhTEC Master Practitioners Diploma in Traditional Thai Massage
Warm Bamboo Massage – CMA Certified
Therapeutic Yoga – White Lotus Foundation Certified
Yoga Teacher – White Lotus Foundation Certified
Advanced Yoga Teacher (Deepening Your Practice) – White Lotus Foundation Certified
Yin Yoga Teacher – Insight Yoga Institute Certified​I am a registered practitioner member of CThA and NCH.
Treatments offered
Steve works at Natural Balance on Tuesdays, Wednesdays, Thursdays, Friday and Saturdays. To check his availability click here.
Our Professional, Experienced and Caring Therapists offer Massage Therapy, Osteopathy, Acupuncture, and Beauty Treatments. Book your appointment Today!