Lets Get Started …..
We have a wide range of treatments available and it can be hard to know which is the best for you so here is a guide to help you make your decision.
Consultations
All treatments at Natural Balance Therapies start with a consultation and it's important to take this opportunity to let your therapist know any relevant medical history, any likes or dislikes and what you want to get from the treatment. This forms part of your first treatment.
Communication
Communication is key to getting a great treatment so if you are too cold, feel uncomfortable or want more time spent on your neck, for instance, make sure you communicate this during your treatment.
Personal Preference
In part, choosing the right therapist and treatment is down to individual preference and this is much harder for us to advise on.. but reading about the therapists and the treatments they offer is a good start.
A few Questions to ask yourself …..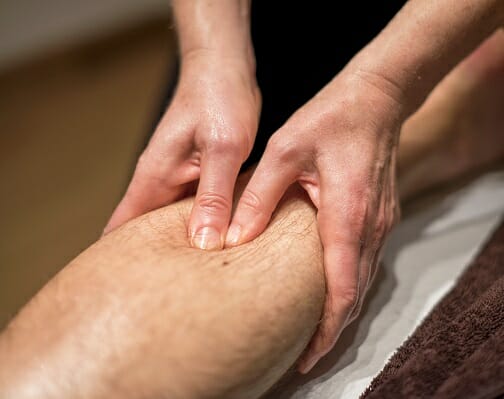 What do you want from the treatment? Broadly speaking this can be split into Relaxation, Help with Pain or General Maintenance.
Help With Aches & Pains
Assuming any pain is not acute, you know the cause and are not under medical supervision Osteopathy, Sports Massage, Myofacsial Release and Acupuncture can all be helpful. If you want more assessment I tend to steer clients towards Osteopathy.
Maintenance
Maintenance is all about keeping you out of pain and is essential for both physically active clients and those that spend a lot of time in one place, sat down. It is arguably the most important type of treatment as keeping someone out of pain is often easier than treating someone who is already there. For maintenance you could choose any of the above or a Deep Tissue Massage, which is a nice cross over between relaxation and clinical.
If the budget allows try and make your maintenance treatment a regular thing, even if it's only every couple of months!
General Relaxation
For General Relaxation .. all our other treatments may be beneficial. They are less clinical which means less talking, little or no assessment, low lighting and chilled out music.
Do you want very focussed work on one problem area or more of a holistic full body approach?
The latter is sometimes the most beneficial but takes more time obviously. Neither is right or wrong and some treatment time is better than no treatment time – though it's important to manage your expectations .. if you've been in pain on or off for 6 months then a single 35 minute treatment may not be enough to reverse that.