As well as offering therapeutic massage and osteopathy, Natural Balance Therapies is one of Brighton's busiest and most long established centres for male grooming.
Like it or not, in this age of social media where we all carry a camera via our phones, men are expected to take care of their appearance and male grooming has steadily grown in popularity to reflect this.
Skin brand 'Clinique For Men' even recently reported that a fifth of British men had treated themselves to a grooming treatment in the past year.
So what do we mean by male grooming? Male grooming really refers to any thing a man can do to improve his appearance and this includes, haircuts, skin care, hair removal, pedicures and manicures.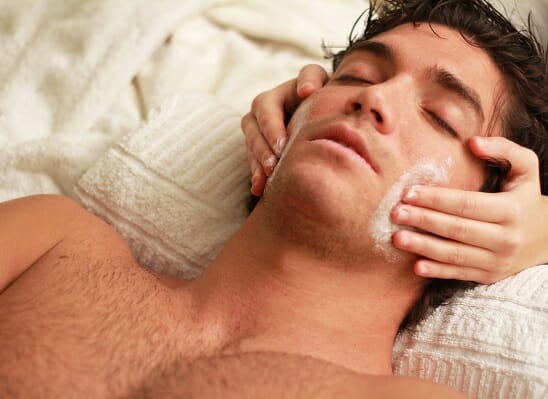 A guys motivation to look his best can come from many factors such as dating, wanting to improve career prospects, countering the effects of aging or just boosting self esteem.
Here at Natural Balance we offer Male waxing, Men's facials, back scrubs, manicures and pedicures within a totally discreet setting.
When you arrive there's no shop front, like many beauty salons have, and no 'walk ins' – you press our buzzer and take a seat in a shared waiting area .. you could be here to see a doctor, attend a Pilates class or see an osteopath .. no one will know!
Booking is also easy and discreet and you can read about all our services on this website before booking using our online system. Whether you want to try your first facial or are feeling adventurous and want a BSC (Back, Sac and Crack waxing) get in touch with your questions.
Our Professional, Experienced and Caring Therapists offer Massage Therapy, Osteopathy, Acupuncture, and Beauty Treatments. Book your appointment Today!