Aromatherapy Signature Treatments
with Steve Mason (2 Hours)..
2018 marks my 15th anniversary of qualifying as a professional Aromatherapist. I am often asked by clients what made me become a massage therapist and the answer is in part that I was fascinated by Aromatherapy and natural medicine. I have always been fascinated by the natural world and in particular the plant kingdom.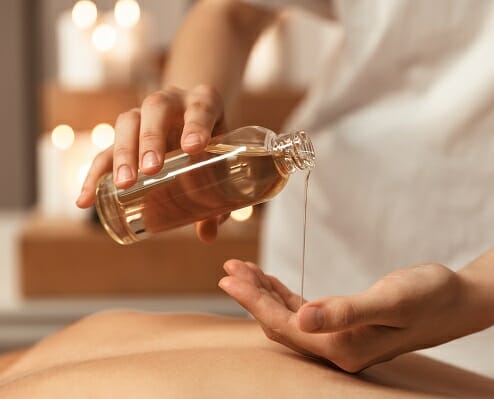 I still spend my free time reading books on the uses of plants in Herbalism and Aromatherapy. I believe that nature provides a rich and effective pharmacy if you know how and where to look! Thinking about how I could best celebrate my anniversary and share my passion for Aromatherapy, a special and unique form of plant medicine, with all of you lead me to put together a special series which, I am calling Aromatherapy Signature Treatments.
These treatments are a combination of nearly 20-years of experience as a massage and complementary therapist. I am fusing together some of my favourite massage techniques with a selection of special blends using some of my favourite essential oils.
This unique 2-hour massage treatment, begins with a long relaxing massage of the back of the body, using your choice of one of the oil combinations mentioned below. Upon turning, the focus then moves to the head face neck and shoulders for a lovely soothing and indulgent massage, giving you the chance to really breathe in and become enveloped in the rich combinations of the essential oils. Once I have you floating in a haze of evocative scents, I travel down the body slowly massaging the arms and hands before the legs and finally a therapeutic reflexology foot massage to help release any tension and stress. I have designed the treatment to be a complete and relaxing full body massage experience giving you the chance to unwind and drift away in to another world. The only thing you will have to think about is which blend of oils you would like to explore. Whichever blend you choose, I look forward to sharing them with you and I hope that you will enjoy them as much as I do.
Forever Frankincense
The ancient Egyptians prized Frankincense and would pay traders handsomely for it in gold and precious stones. It was burned as an incense in temples to worship the gods as well as being used in health and beauty preparations. In modern times, Frankincense has long been a key ingredient in expensive skin creams. Known for its cell regenerative and anti-aging properties, this delightful tree gives us many different variations of its oil.
Frankincense is my personal favourite of all of the essential oils. It calms and settles the mind, softens and deepens the breathing and allows one to easily enter a deeply relaxed state similar to that of meditation. If you need to switch off and dream, Frankincense is the oil for you!
Our Professional, Experienced and Caring Therapists offer Massage Therapy, Osteopathy, Acupuncture, and Beauty Treatments. Book your appointment Today!
Lavender Field
I don't think any aromatherapist could work without Lavender, it is quite simply the most "essential" oil in our repertoire.
For this combination, I am using a carefully blended mix of several types of lavender oil including a couple of the lesser known varieties, to create a rich evocative and uniquely therapeutic and relaxing blend of oils that will transport your mind to a warm sunny afternoon in the French countryside.
Neroli Eau de Cologne
Neroli, orange blossom, is commonly used in many classic colognes. Of course, the actual blends are closely guarded secrets but the majority will use Neroli at the heart of their fragrance. Neroli is a truly delightful oil, light and fresh with a delicate floral tone it has long been used as a key ingredient in skin creams and lotions for its skin soothing properties.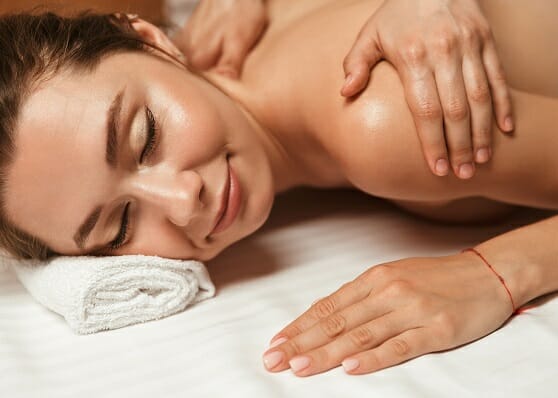 It is one of those oils which is uplifting and sunny and helps one to feel more hopeful during times of stress or transition. Neroli Eau de Cologne is the most complex of the blends in this series. Based on classic perfumery it contains top middle and base notes to bring out an intricate yet therapeutic scent. A delicate and intriguing treat that has a truly fresh and unisex quality making it suitable for both men and women.
Rose Garden
Rose, known as "the queen of flowers" is perhaps the most complex of all of the oils currently known. Rose oil has a variety of therapeutic benefits, it is cooling and soothing to our systems and especially useful to treat heated skin conditions. It calms the senses and eases the ache of a broken heart. Rich and sensual, yet kind and caring rose oil is most often seen as a women's oil as it is linked to regulating menstruation and balancing hormonal changes yet many men love the smell of roses and in treatment, I have found that the delicate touch of rose can settle and relax even the busiest of minds.
Sensual Sandalwood
Close your eyes and imagine travelling to India. To wandering at night in a walled garden full of flowers and birds, the warm sultry night air caressing your skin and that sweet rich smell of incense on the breeze. This is the magic of Sandalwood. One of my true favourite oils and becoming harder to source true "Agmark Sealed" Sandalwood Mysore, "Santalum album" from India. I am lucky to have a trusted supply of guaranteed "Agmark" oil which has been certified by the Indian government and I use it as the key note in this sultry rich and sensual blend.
Our Professional, Experienced and Caring Therapists offer Massage Therapy, Osteopathy, Acupuncture, and Beauty Treatments. Book your appointment Today!