Matt Brabner
Matt graduated from the British School of Osteopathy in London, with distinction, after leaving a long career in the travel industry behind. His experience of the effects of stress, commuting and a sedentary lifestyle means he can relate to a wide range of problems people may experience in their back, neck, shoulders and the rest of their body.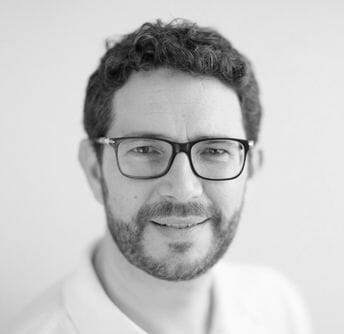 Matt is a keen runner and knows the positive impacts of exercise, as well as some of the pitfalls of overdoing it and can help with many injuries, aches and pains gained from sport and exercise. He is also experienced in working with people with long term conditions such as chronic back pain and osteoarthritis, helping to maintain as much movement as possible.
Wherever your current problem may be, Matt will spend time assessing how your general posture and lifestyle may be contributing to any local muscular or joint problems and devise a tailored treatment plan for you.
Matt is registered to practice with The General Osteopathic Council (Registration Number 8993) and is a member of The Institute of Osteopathy.
Matt works at Natural Balance on Tuesdays (14.00-20.00) and Sundays (11.00-17.00).
To book an appointment please call 01273 771441 or click here to book online (please choose 'Wellness and Integrative' under services).
Our Professional, Experienced and Caring Therapists offer Massage Therapy, Osteopathy, Acupuncture, and Beauty Treatments. Book your appointment Today!